About Us
Millfield Stud is a small family run business that was initially established in Keighley and relocated to Settle on the North Yorkshire / Lancashire border in 2007 . Situated on the edge of the National Park and surrounded by breathtaking scenery, the stud provides an idyllic situation for the upbringing of young stars.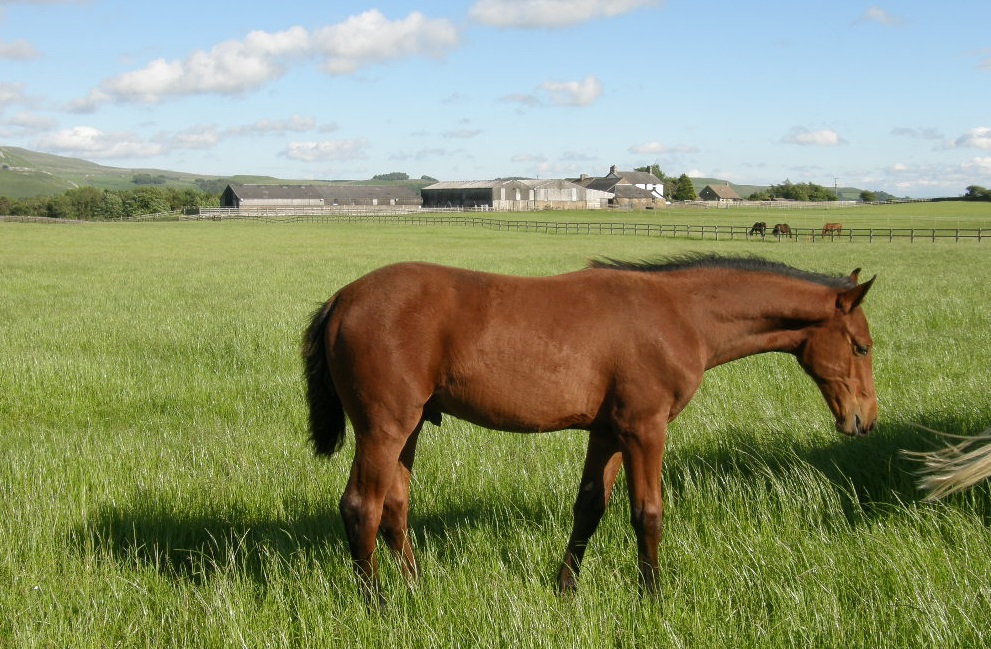 Millfield is run by Sue Jaggar and Brian Thompson who have many years experience in producing horses for show jumping, eventing and breeding. The Stud which started as a hobby, has grown out of an interest and desire to support British breeding by using continental ideals to breed high class, warmblood sport horses in the UK. Time has been spent abroad learning and implementing their methods used in selecting broodmares and stallions to produce horses as good as theirs.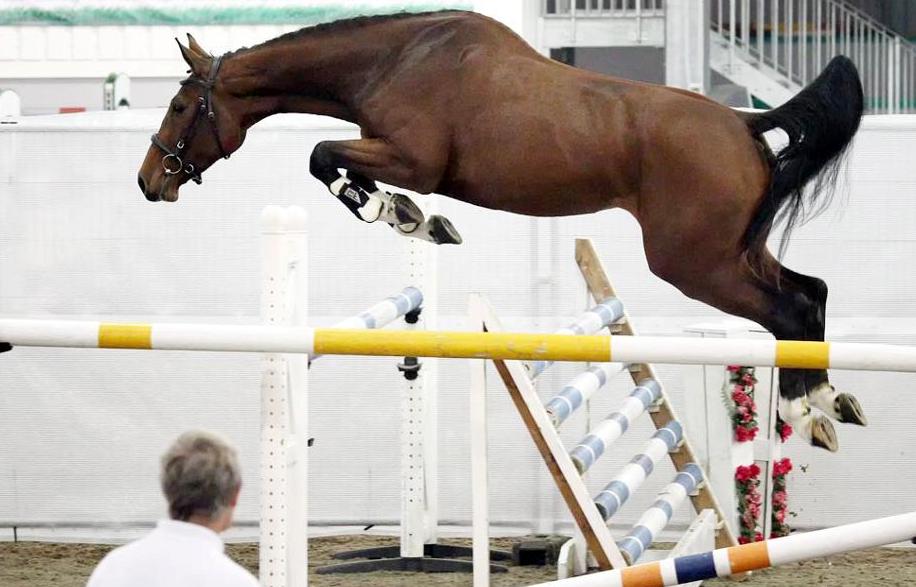 Our aim is to breed top quality, athletic horses from proven or graded mares using the best bloodlines and World Class sires. We are very proud of our valuable broodmares, many of which are imported for their performance and or bloodlines, which contribute so much to the foals potential. We want to produce world class horses that not only move well, but also show athleticism over fences and above all have a good temperament for rideability to suit all levels of rider.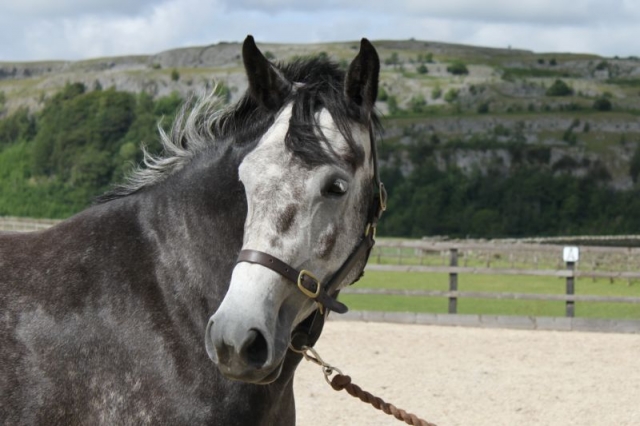 Over the last few years Millfield stud has had tremendous success at the BEF Futurity scheme as well as the KWPN mare and foal grading. The BEF Futurity Evaluation series aims to identify British bred young potential sport horses and ponies destined for careers in dressage, eventing, show-jumping or endurance, and aims to find the Olympic Champions of the future. Millfield has presented foals, yearlings and older horses since 2005 at the BEF Futurity with most gaining Elite Premium's (9.0+/10) or First Premium's (8.0+/10) for show jumping potential.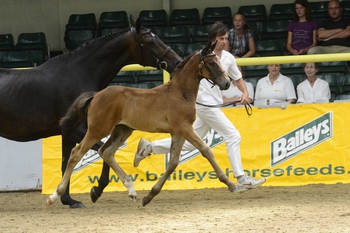 In 2014 Millfield presented 4 horses for grading with the studs young stallion Quinlan Z (Quinar / Contender, 2011) gaining an Elite Premium with a score of 9.00. Beautiful mare Millfield Gizelle (Cicero Van Paemel Z / Salamon, 2011 seen in image below) was awarded the highest score of the day with a 9.16 and an Elite Premium and is currently available for sale to someone looking for an honest, hard working and stunning mare that will go far.
In 2013 three Millfield horses were presented with Millfield Pandora (Plot Blue / Caretino, 2013) awarded the highest score of the day with an Elite Premium for a 9.42. Pandora was closely followed by the stunning Millfield Safari (Sandro Boy / Balou Du Rouet, 2013) who also gained an Elite Premium and a 9.12 for show jumping. Safari has subsequently been sold to the UK based show jumper Simon Buckley and he's certainly one to watch for the future!
In 2012 three horses were presented with Millfield Ballet Dancer (Balou Du Rouet / Caretino, 2012) obtaining the highest score of the day with a 9.19 and an Elite Premium. Millfield Moritz closely followed also with an Elite Premium and a score of 9.11.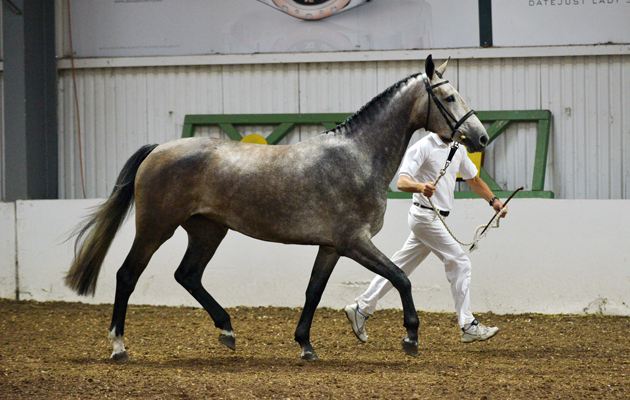 2011 saw 4 horses presented with Millfield Lancelot (Landor S / Caretino, 2011) awarded an Elite premium with a 9.07, and Quinlan Z showed his future potential even as a foal with an Elite Premium and a 9.04 for jumping.
In 2010 4 horses were again presented with Millfield Ballerina (Balou Du Rouet / Caretino, 2010) awarded the highest foal score of the day with a 9.21 and an Elite Premium. She was closely followed by Millfield Cassidy (Cassius V / Lincoln, 2009) with a 9.04 and an Elite Premium.
2009 saw two horses presented, Millfield Finesse (Fidertanz / Ferragamo, 2009) who was presented for dressage rather than jumping, and was awarded a First Premium with 8.89
2008 saw Millfield present the now successful Millfield Darin (Berlin / Lux Z, 2008) who as a foal was awarded a First Premium with a 8.58 for jumping, and was subsequently bought by Geoff Luckett who as a 6 year old put in a great round at the Lanakan young horse show to finish second, and in the recent Sunshine Tour under Richard Howley was placed in virtually every class.
2008 also saw the stud present Millfield Tina (Contender / Carthago, 2006) who is now one of their sought after and very successful broodmares, and having obtained a 8.63 herself as a 2 year old for jumping has gone on to produce Millfield Counterpart also bought by Simon Buckley and for 2015 is in foal to the incredible Big Star with her foal due in the summer.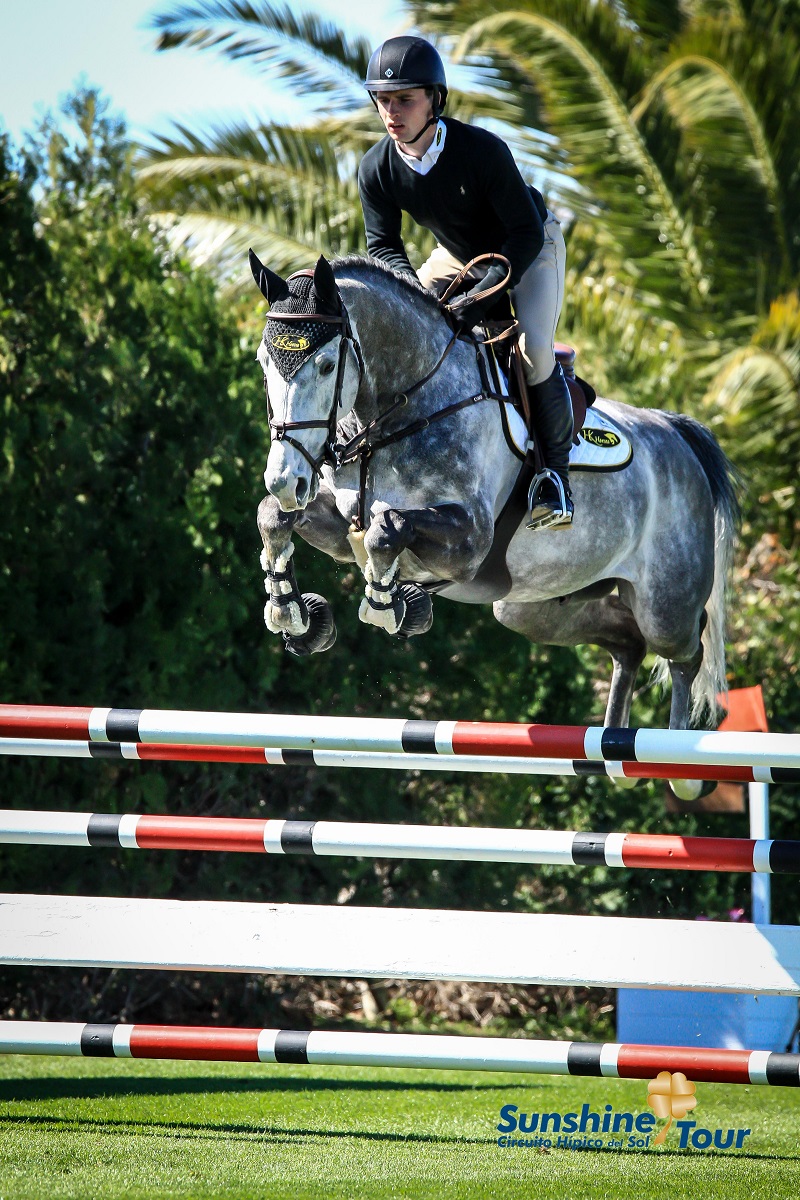 Success does not however stop at the Futurity. Since 2006 Millfield has presented mares and foals at the KWPN gradings with many awarded the coveted Ster Predicate. Throughout the years the stud has presented many of the overall champions at these events with Millfield Luby Loo (2007), Millfield Darin (2008) and Millfield Landello to name but a few successes.
Following on from the gradings each year Millfield is always present at the Brightwell Elite Sales based in Addington giving you the opportunity to see the stars of the future for yourself and the chance to invest should you like what you see. Millfield horses are highly sought after with almost a 100% conversion rate for the foals taken to be sold!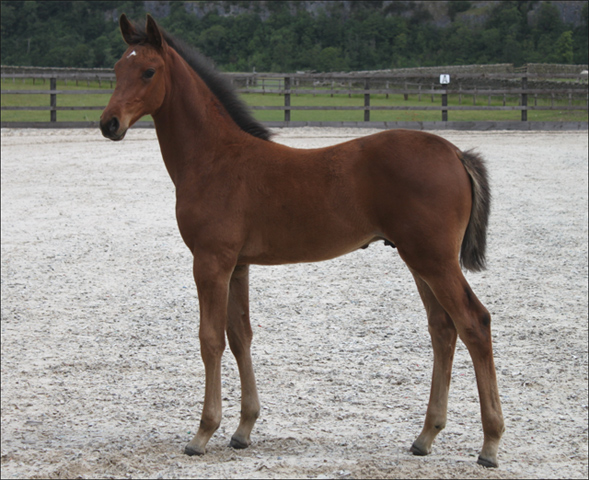 As the years have gone by it is great to see those wobbly long legged foals showing success throughout the World after been coached gradually by riders from all walks of life. Millfield has horses ridden by the locally based Simon Buckley and the ever popular Richard Howley from Ireland.
Millfield has had regular stars in the Scope jumping finals, and several young Millfield horses are out eventing too. Millfield Ultymate (8 yrs) is now Grade A and was 2nd in a 1.55 class, 6th in an AT and 3rd in an IT. Millfield Long Socks jumped consistantly clear in 6 yr old classes qualifying for the final at Scope and has qualified for Foxhunter for 2014. Millfield Chance (5yrs) qualified BN, Disc and Newcomers for 2014. Millfield Baloney (7yrs) has won at 1.30 and qualified for the Talent seekers final at the HOYS.
As well as having horses under some of the biggest names in the industry, Brian and Sue ride many of these up and coming stars in local and National competitions to get them ready for the lime light. Brian is currently riding 2 horses for owner Steve Pullen, Esteem Dollar and Diamant Aredis Z in Foxhunter and Newcommers competitions locally.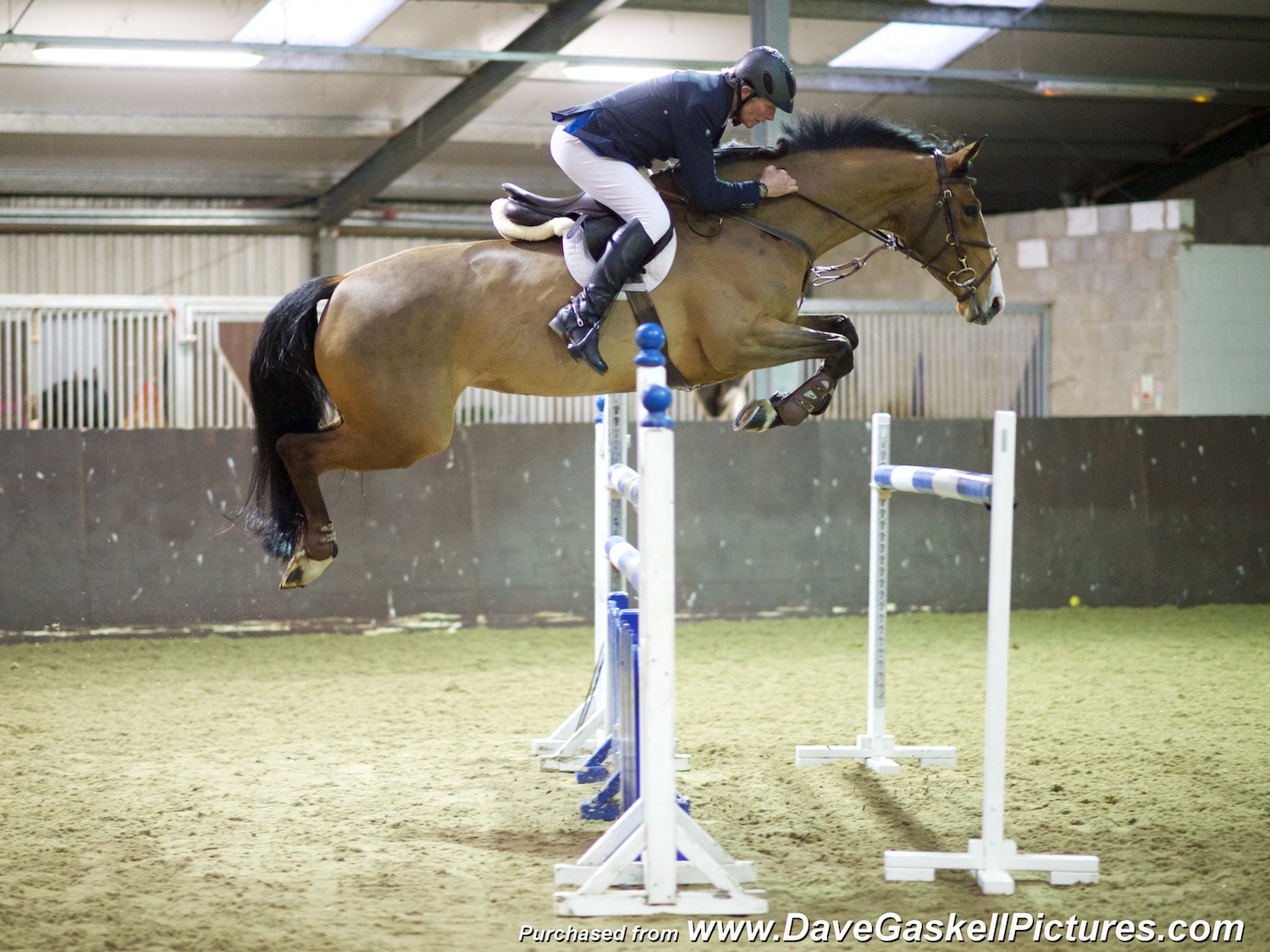 In 2012 Millfield held the first ever Holstein grading and branding day in the UK after convincing the board that a UK based grading would be a success. At this event eight Millfield foals were presented with premiums, and following on from the success of the event one has been held annually ever since.
Demonstrating a passion for breeding, producing and maintaining UK bred sport horses primarily for jumping has seen Millfield stud provide successful horses to riders throughout the world. With a yard standing 2 stunning homebred stallions Quinlan Z and Millfield Cascade, and almost 20 broodmares at any one time, Millfield is committed to the future development of top class horses to maintain the bloodlines of what has achieved success in the past.
So whether you are looking for a future Olympic star, a top class show jumper or just a wonderful all rounder, Millfield Stud will provide you with the best foals and young stock you'll find anywhere in the UK.