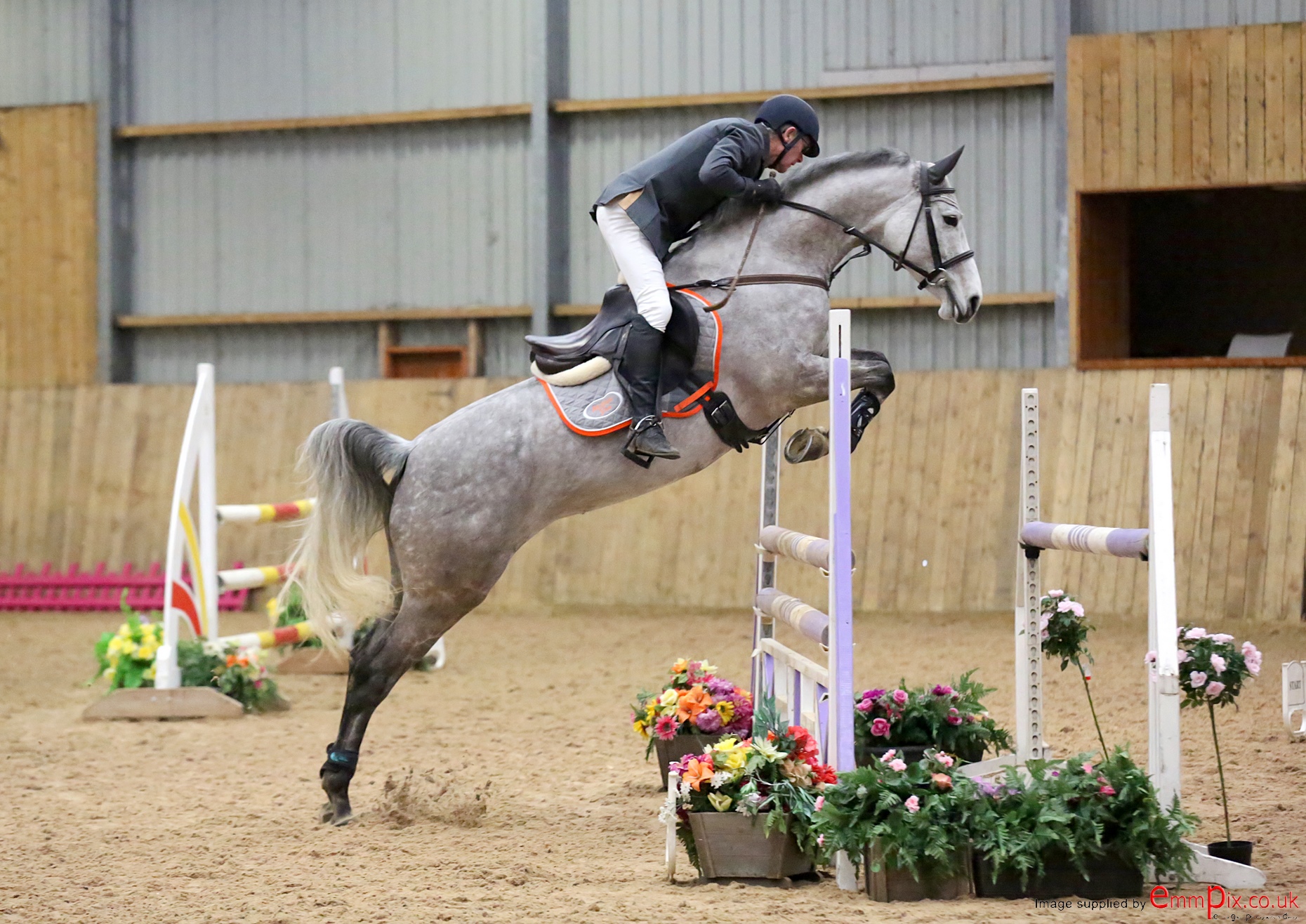 Millfield Cloe

Holstein premium foal -She was awarded a very high premium at the Holstein grading held here in August 2012

An exceptionally attractive grey mare with excellent conformation. She is a modern blood type with above average paces. She is making a super competition horse and future broodmare. Her dam, Outshine has offspring now proven in sport with a an Approved stallion jumping 1.60 and Chennai jumping 1.40

She had a fabulous colt foal by Kannan born in April 2016 called Millfield Kangaroo who has been sold.
She is now out competing BS with all her double clears Newcomers for 2019, qualified Blue Chip Power, Karma and 2nd in the Winter Novice qualifying her for Hicksted later this year. She is jumping double clears and being placed Foxhunter now. She is a top class young sports horse for any discipline and has been to pony club camp and BE cross country schooled.
Excellent in every way for a competative teenager or lady rider.
Ready to go on and win.



Sire:
Calido 1 167cm 1993 Holstein
At his performance test in Adelheidsdorf Calido scored 129.05 (4/53)
He was first in the jumping standings with 140.40 but 9th in the dressage rankings on 114.30. His jumping scores included a score of 10! In 1996 he won 22 show jumping classes up to intermediate level.

Calido was the standout sire in the jumping at the 2004 Bundeschampionate, siring the winner of the Five year old jumping championship, Coster (out of a mare by Carthago Z) and the reserve Champion, Clintwood (Limerick), with a third representative, Celine making it through to the final.

Calido's dam, Baroness, is by Coriander, who despite his jumping breeding made something of a name for himself as a dressage horse with Wolfgang Schade since his grand-sire, Calypso II although primarily a jumper also produced horses with great rideability. Baroness is also the dam of the licensed stallion Black Incipit (an advanced showjumper) as well as the intermediate jumper, Cantango.

Calido's sire Cantus, who died in 1994, was a successful sire of jumping horses right from the start. His son, Come On was an international competitor with Ralf Schneider and the Princess of Jordan.

Calido's eldest progeny are already internationally successful including Eurocommerce Acapulco with Gerco Schrider, Calgary with Yuka Watanabe as well as Capitana G, FBW Cassius Clay, Coupe de Coeur, Concordia and Lyssah. He had 3 offspring competing at the 2008 Olympics Nobless, Calafornia and Cayak

Stallion sons include Calanthano, Caleri, Calido Ass, Calmo, Candyman, Cantino, Cerutti, Cervantes, Chalet, Chapot Charakter, Charisma, Conquest of Paradies, Cormint, Coster, Counter, Count Basie and Crelido.

In the 2007, Hanoverian Stallion book, Calido is recorded with progeny earnings of 721,361 euro, with 496 progeny competing in jumping, with 98 at advanced levels. He has an FN jumping index of 144 and a dressage ranking of 117. On the basic of the Hanoverian mare and auction tests, he has a dressage score of 119 and a jumping rank of 159.

Dam:
Outshine170cm 2002 Holstein
Outshine is by Baldini who goes back to the Arab stallion Bachus. Baldini has proved himself in sport as well as through his sons such as Boritas.The Great Grand dam Dalome has produced the approved stallions Calwahn and Rando.. The Great Great grand dam Salome also produced the approved son Sympathico.

This stamm 2067 is a family that has produced Landstreitcher, Lactic and Lordon 1&11. Outshine has already produced the very successful, licensed stallion Callboy who has competed at the Bundeschampionat and is now competing in Grand Prix.

Select a video: