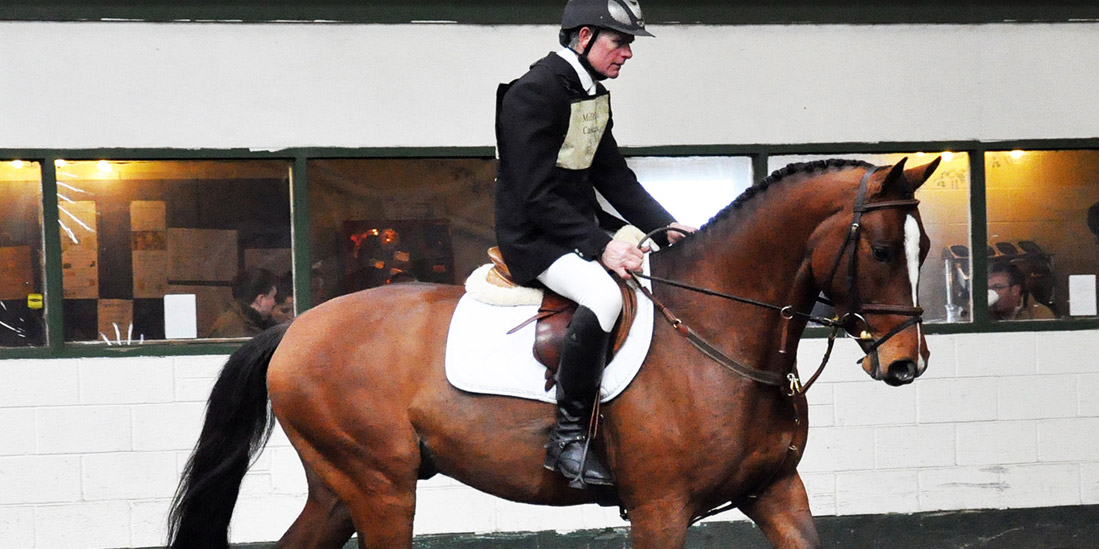 Living Doll
A very beautiful, grey mare with super paces and a lovely laid back temperament with all the attributes of a modern type top class ladies show jumper or eventer. She has been backed proving very easy to do and has a very trainable attitude. SOLD

This lovely mare has a promising career ahead of her being from a proven dam and damline. She has now started competing in 4 year old classes and shows huge scope and ability. A top young riders horse.


Sire:
SIRE:- Lansing 16.1hh 165cm 1986
International Grand Prix show jumper and taken to victory with Bo Kristofferson as a five-year-old winning the prestigious Bundes championship(German National show jumping championships). Lansing is a producer of champion approved stallions, State Premium mares and Premium foals and a record holder for the top priced unapprovedstallion. He has numerous sons anddaughters competing in sport. More recently, in the Dutch town of Zwolle, where the best stallions in jumping and dressage are found, Lakebid, a son of Lansing, was named best Holsteiner and also became Holsteiner champion stallion of 2001.Lansing is from the same mare, and thus a half brother to the superstar stallion, Calvin Z, who has produced world champions at both age group levels and grand prix levels. His dam, Monoline, is also the dam of progenitor, Cantus, who sired the legendary show jumping gold medalist winner, Calvaro V, and the stallions Come On, Calido 1, Calido 11 and Cascavelle.

Sire:Lansing Holst Concordia Holst Ladykiller? xx Sailing Light? xx Lone Beach xx Warthburg Holst Aldato Schneenelke Monoline Holst Roman Holst Ramzes Dorette USA Holst Marabu 11 Jossa Dam:Concordia Holst Carthago Z Holst Capitol 1 Holst Capitano Folia Perra Holst Calando 1 Kerrin Wanda 111 Holst Rocadero Holst Ronald Limburg Hella Holst Marlon Ricarda
Dam:
DAM:- Concordia 16.2hh 168cm 1995 (see broodmares)
Concordia has successfully competed abroad with an amateur rider up to 1.50m level in show jumping.She has already produced 3 premiumed foals here and in Germany and is from the stamm 1298.This family has been responsible for no less than 27 approved sons including Lord, Emillion and Raimondo.? Her Sire Carthago Z competed at the Olympic Games in 1996 and 2000 with Jos Lansik and was also a winner of numerous grand prix and nations cup. He is one of the most successful ever Capitol 1 sons and now has several approved sons himself from a very short breeding period due to being withdrawn in 2000 due to infertility. For this reason and the successes of his progeny make Carthago blood highly sought after.