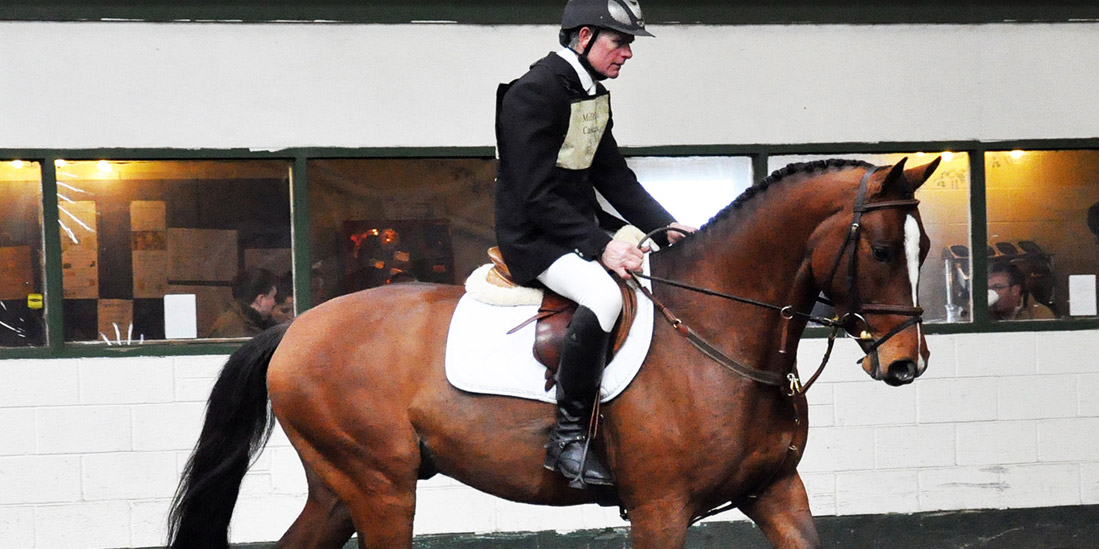 Condessa M2S
Condessa has the most fantastic temperament and is very mature for her age. She has very big athletic paces with a lot of presence. She was bought by us in foal and has produced a superb colt foal in 2005 by Ulysses M2S, Millfield Ultymate. SOLD

She is now competing BSJA and has qualified British Novice for 2008 and is now jumping Newcomers. She has the paces and ability to make a top class competition horse in any sphere with either a professional or amateur rider. She is an excellent safe hack and easy to do in all respects.Unfortunately has a blemished leg due an accident which in now way affects her performance.

SIRE:- Condios 1995 16.2hh 169cm Holstein
Condios is approved by the Holsteiner and Oldenburg Verband, Danish Warmblood Society, Irish Horse Board and the AES and was the German performance test Vice-Champion being 1st in the Dressage and 3rd in the jumping. He is now an International show jumper currently being campaigned by Dermott Lennon for Ireland and being consistently placed at 1.50m. His sire Coriano is ranked as the no 1 sire in Holstein and 11th sire in all Germany.

DAM:- Odessa 1996 KWPN
Odessa is by the keur KWPN stallion Iroko who was a very successful international show jumper before retiring to stud. Iroko has a very high show jumping index with a score of 173 but he is also producing many talented dressage horses in Holland and the USA. Iroko is by Pilot the jumper progenitor of the nineties with many offspring jumping at the highest levels. Odessa\'s dam Dolores was the Dutch loose jumping champion as a 3 year old and is by Voltaire who is one of the worlds most famous sires. Voltaire was the sire with the most offspring at the 1996 Olympic games in Atlanta.
Sire:
Sire:CondiosHolst CorianoHolst Corrado 1 Holst Cor De La Bryere Soliel Option ?Holst Lord Golda FerbenaHolst Landgraf 1Holst Ladykiller xx Warthburg Nitta Holst Famos Eider Dam:OdessaKWPN IrokoKWPN keur Pilot West Pilatus Gratia H Bianca H Bengale Ricke H DoloresKWPN Keur, pref Voltaire KWPN pref Furioso 11 Gogo Moeve Falstergold Pref, kroon Aristides Hann
Dam: