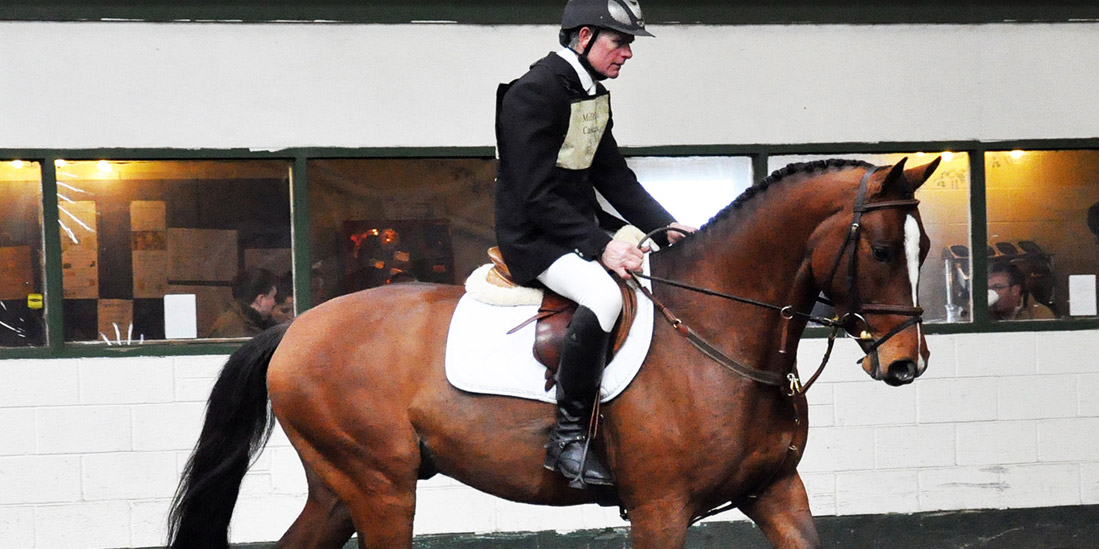 Millfield Calida
Calida is a stunning beauty by the famous Calido 1. She has a beautiful head and all the qualities of a super sports horse and breeding mare. Her dam already has offspring competing at 1.60m. Calida will remain with us for our future breeding plan if not sold to an outstanding home. Serious enquiries only. SOLD to the UAE.

SIRE:- Calido 1 167cm 1993 Holstein
At his performance test in Adelheidsdorf Calido scored 129.05 He was first in the jumping standings with 140.40 and 9th in the dressage rankings. His jumping scores included a score of 10! In 1996 he won 22 showjumping classes up to intermediate level. Calido was the standout sire at the 2004 Bundeschampionate, siring the winner of the Five year old jumping championship, Coster (Carthago Z) and the reserve Champion, Clintwood (Limerick), with a third representative, Celine making it through to the final. Calido?s dam, Baroness, is by Coriander, who despite his jumping breeding made something of a name for himself as a dressage horse, since his grand-sire, Calypso II although primarily a jumper also produced horses with great rideability. Baroness is also the dam of the licensed stallion Black Incipit. Calido?s sire Cantus,was a successful sire of jumping horses right from the start. His son, Come On was an international competitor with the Princess of Jordan. Calido?s eldest progeny are already internationally successful including Eurocommerce Acapulco with Gerco Schröder, Calgary with Yuka Watanabe as well as Capitana G, FBW Cassius Clay, Coupe de Coeur, Concordia and Lyssah. He had 3 offspring competing at the 2008 Olympics Nobless, Calafornia and Cayak?Stallion sons include Calanthano, Caleri, Calmo, Candyman, Cantino, Cerutti, Cervantes, Chalet, Charisma, Cormint, Coster, Counter and Crelido.

DAM:- Nizza 16.3hh 171cm 1998 Holstein Stamm 7728 Bezirkspremium
Nizza has an outstanding temperament and proved herself in sport as a 6 year old where she had a season competing in Sweden up to 1.30 between foals. She has a mare called Queenly choice by Quantum who was competing at 1.60 as a 7 year old. She has a very promising mare Vienna by Quinar who is showing tremendous promise in young horse classes in Germany. She is by Cassini 1 who has had numerous international show jumping successes including wins in Nations Cups and placings in World Cup events with Franke Sloothaak. He has gone on to prove himself in breeding with several approved sons and an unusually high proportion of his offspring celebrating international sports successes. His sire Capitol 1 again has numerous offspring competing at the highest levels in show jumping.
Sire:
Sire:Calido 1Holst Cantus Holst Caletto 1 Holst Cor de la Bryere Deka Monoline holst Roman USA Baroness VIIHolst CorianderHolst Coriolan Primadonna KolletHolst Roman Borade Dam:NizzaHolst Cassini 1Holst Capitol 1Holst Capitano Folia Wisma BHolst Caletto 11 Prisma DaffySt PrHolst RocaderoHolst Ronald Limburg RecardoHolst Fridericus Leonarda ?

Dam: