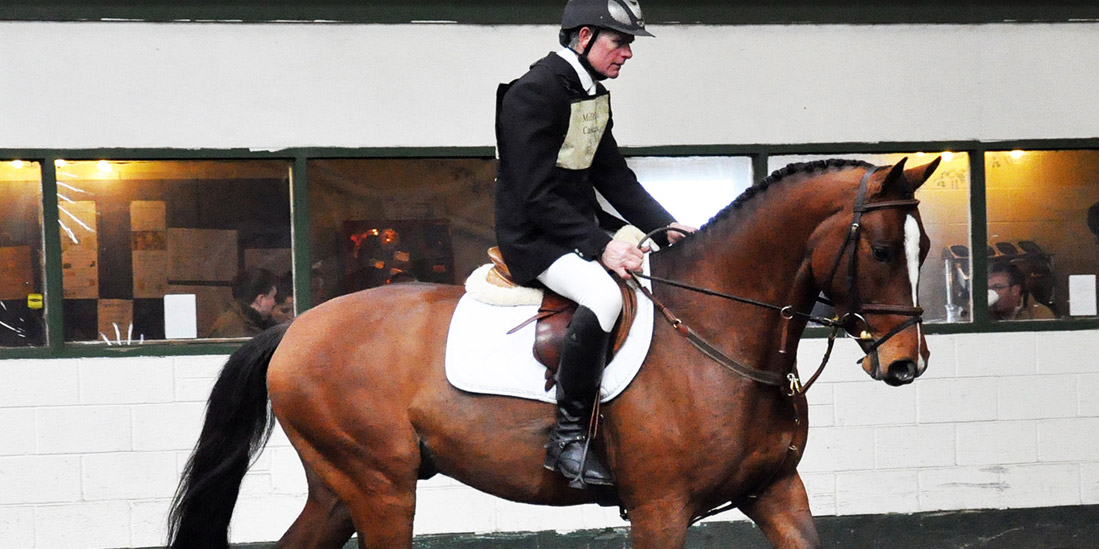 Millfield Figaro
Millfield Figaro is a superb quality bay colt by the now deceased stallion Calvaro Z in combination with some of the best show jumping bloodlines available. He is tall and elegant with the looks and presence of a future star. SOLD


He has been selected for the Brightwells \'Stars of the Future\' foal sale at Addington on the 20th August 2010 He was second in the colt foal class at the KWPN mare and foal gradings at Myerscough with 75 points.



Sire:
SIRE:- Calvaro Z 1987 17.1hh 176cm
Holstein Calvaro\'s sire Caletto I, is very famous for producing showjumpers. His mother Deka by Consul made breeding history as mother of five approved sons. Caletto I was one of the most successful horses in showjumping. Under Michael Rüping, Caletto I, jumped at international level and his best achievement was the individual bronze at the 1982 Dublin World Championships. After his show jumping career lasting five years, this son of Cor de la Bry?re had won more than 100.000,00 DM ? more than any other German breeding stallion before him. Calvaro?s dam Rixa, is a daughter of one of the most famous stallions in the world now a days, Capitol I. He produced Grand Prix jumpers and approved stallions like, Carthago Z., Cento, Cassini I, Capriol, Indoctro, Cumano etc.etc. If we follow Calvaro dam?s lineage back through we find the influential Farnese son Fantus to a beautifully bred Hanoverian female line that carries the blood of Sesam II and Goldfisch II that is one of the most influential bloodlines in Hannover. Calvaro himself has an impressive list of ?palmares?. In 1997 he was already National Dutch Champion with Jos Lansink and in the same year they won the Silver Medal Team at the European Championships. In 1998 they continued their fantastic career by becoming 9th at the World Equestrian Games and by finishing 2nd in the Grand Prix of Monterrey, 2nd in the Pulsar Crown and 2nd in the German Classics. In 1999 John Withaker was 2nd in the Grand Prix of Great Britain with Calvaro and in 2000 Calvaro had a fantastic 0,4 with the team in the Olympic Games of Sydney. Calvaro died in 2009 but is now proving himself as a producer of excellent showjumpers. His offspring are very athletic with great movements and show their sire?s good temperament. His 6 year old daughter, Katchina Mail, was the best 6 year old horse of France by winning the finals at Fontainebleau in 2004
Sire:Calvaro ZHolst Caletto 1 Holst Cor de la Bryere Holst Rantzau xx Quenotte Dekaholst Consul Oekonomie RixaHolst Capitol?1 Holst Capitano Folia FelicitasHolst Fantus Zermola Dam:Millfield SelmaKWPN ster Lux ZKWPN Lord CalandoHolst Lord Pera Apocalypte ZHan Ahorn Sanntona LandjuwelKWPN CalatoHolst Capitol 1 Vanessa 111 Brasilia 1KWPN Landgraf 1 Ucera ?
Dam:
DAM:- Millfield Selma 1999 16.0hh 160cm KWPN Ster (see broodmares)
Selma was bought as a potential eventer and broodmare because of her fantastic pedigree and her very light, modern type frame. She did however show fantastic scope and ability show jumping, qualifying for all the novice competitions in her first season in 2006/7. Not only is she ultra careful but has a fantastic temperament, unfortunately she retired due to injury. Selma?s last 2 colts are now owned by Old Lodge and oldest 3 year old is showing fantastic promise over a fence. Her sire, Lux Z was one of the most successful stallions in international showjumping. with Jerry Smit, Lux Z participated in the 2000 Sydney Olympics and he won the Pulsar Crown competitions in Valkenswaard and Cannes bringing Lux Z\'s total winnings to more than a million euro. His sire, Lord Calando (Lord), is just like the world-famous jumping stallion Carthago Z (Capitol I), bred out of Perra (Calando I). Lord Calando is the sire of many international showjumping horses. The Hanoverian stallion Lux Z was bred at Zangersheide Stud Farm out of the Holstein mare Apocalypte Z (Ahorn Z), a product of lineage 2543. Lux Z has produced foal class champions, mare class champions and showjumping competition winners and in the Netherlands, Lux Z supplied no less than five licensed sons including Lupicor-H and Non Stop. Selma?s dam line is a Holstein one from the stamm 4705 which produced Rocadero, Levantos 1 & 11 and Catoki. The dam Landjuweel is by Calato who is one of the most accomplished sons of the sire of show jumpers Capitol I, who passed his exceptionally great aptitude for jumping. Calato was bred out of a daughter of the Holstein sire of the century, Landgraf I. The grand dam Brasilia was also by the infamous Landgraf 1 and the great grand dam Ucera is by Calypso 1who like no other Holstein stallion, presented exceedingly versatile progeny. Ucera also produced the stallion Land Earl and her daughter Fucera produced the stallions Chalan and Chateau.