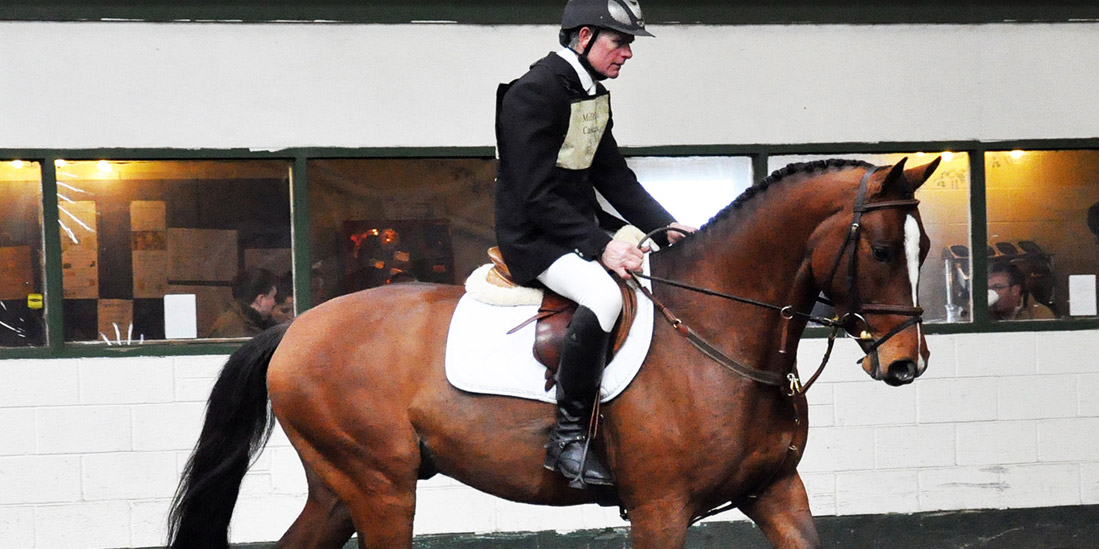 Millfield Kaiser
Kaiser is good looking, very tall and modern with a lovely nature. Already athletic he will go on to be super competition horse with a great future. He has already been gelded due to a hernia repair.


Sire:
SIRE:- Kannan KWPN1992 16.3hh 166cm
Kannan\'s competition successes have included winning the Belgian Classic Circuit at the age of 6 in 1998, becoming 7 year old Belgian Champion in 1999. In 2000 he made his International debut by finishing 5th in a Grand Prix. In 2003 Kannan won the Deauville Grand Prix and In 2004 Kannan won at Paris Bercy and Jardy as well as many other competition successes. He was a ragular member of the French team which won the Samsung Super League in 2003 & 2004. In 2005 he became French National Champion.Like their father, his offspring exhibit style and balance at the jump, along with a good mouth and characterHis most important product is A Pikachu de Muze, who won the six year old World Championships at Lanaken in 2006. The same horse was subsequently sold at the PSI auction for 570,000?. In 2006 he also produced the American 6YO Champion Amis de Kannan. Other than this, he has 11 products jumping at international level (2* and above). His production is still young, however his offspring are proving very effective in the young horse classes.
Sire:KananKWPN VoltaireHAN Furioso 11SF Furioso xx Dame de Ranville Gogo MoeveHAN Gotthard Mosaik H CemetaKWPN NimmerdorKWPN Farn Ramonaa WozietaKWPN Le Mexico Roreita Dam:Chi ChiHolstein ClearwayHolstein Capitol 1Holst Capitano Folia Wodka 11Holst Lord Gerona 2 MandraHolst ContenderHolst Calypso 11 Gofine HellaHolst Sympatico Sandra
Dam:
DAM:- Chi Chi 26/5/2003 Grey 16.1hh 165cms Holstein Premium foal
Chi Chi is a very pretty mare with an excellent technique over a fence. She showed huge promise in competition when a freak accident ended her career. She is from the stamm 1333 and this family has been responsible for many approved stallions .Her mother, Mandra is the full sister of the international successful Contender son Connie with Armin Schäfer Junior.Her sire, Clearway includes two pillars of Holstein horse breeding in direct combination, via Capitol I and Lord. His sire Capitol I always enjoyed great confidence and popularity among the breeding fraternity, siring outstanding show jumpers such as Carthago, Calato, Cassini 1 & 11, and others. The dam, Wodka II was mated with Athlet Z and gave birth to the approved Arturo and together with Caretino, produced the stallion performance test winner Conway. The dam-sire Lord won his approval and became a hereditary transmitter of extra-ordinary diversity, whose progeny had successes around the globe. Ramiro in the third generation was a sire of the century. Chi Chi\'s dam Mandra is by Contender.Contenders sire Calypso II was one of the most significant sires of Germany. His progeny are characterised by good jumping ability and excellent ride ability. He left outstanding sires and performance horses of international format in Holstein and Hanover. Contender won the 1987 Adelheidsdorf stallion performance test. He was declared I-b main premium vice-champion in Oldenburg as a result of his excellent